What is the reason, that even after the protection and restoration of thousands of temples, Raja Mansingh is not revered in India?? 
All historians agree that during the tenure of Man Singh, many Hindu temples including Kashi, Mathura and Ayodhya were rescued. The time of Man Singh is considered the golden age of salvation of Hindu temples. Even then, most people in India remember Raja Man Singh with hatred. 
See, how ironic it is... A person who is the saviour of thousands of temples, but not the beloved of Indian people.
Why do the people of India hate Man Singh, we have to dig into the annals of history to understand this.
It was the time of 1192 AD when Muhammad Ghouri defeated Prithviraj Chauhan. Till 1194 AD, Muhammad Gauri's army reached Kashi under the leadership of Qutubuddin and destroyed the entire Kashi. By 1199 AD, Bakhtiar Khilji reached Nalanda of Bihar. By 1200 AD Afghans had made a complete grip on India. The Afghan rulers considered Turkey's Khalifa as their supreme ruler. Over time in India, Afghan Sardars (generals) also divided, and each created his different kingdoms.
The new sultanates of Afghans and Turks were countless, but powerful sultanates were Gujarat Sultanate in the west, Malwa Sultanate in the north, Delhi Sultanate, Bengal Sultanate in the east, and Brahmani Sultanate in the south. And all these sultanates were superpowers in themselves.
Bengal Sultanate was 100 times stronger than Gujarat Sultanate. They had 200 modern cannons and more than 2 lakh soldiers. The Bengal Sultanate used to start from today's Jaunpur, and its borders used to go to Burma from states like Bihar, Jharkhand, Bengal etc. The Bengal Sultanate had attacked the temples of Orissa, in which the Kornak Sun Temple was destroyed, and the Jagannath Puri temple was attacked, but Hindus saved this temple. On the strength of this kingdom, Sher Shah hoisted his flag till Rajasthan.
The whole of India was in the clutches of Pathans. Lodhi Sultanate in Delhi were also Pathans. Tipu Sultan of the south used to sit on the throne with the order of Turkey Khalifa.
Akbar made his entry at this time and Akbar destroyed Afghan sultanates one after another. Amer Royal family of Jaipur took a chance, and with the help of Akbar's army, Man Singh raided the Gujarat Sultanate. Gujarat Sultanate was destroyed. Later with the help of Akbar's army, Man Singh destroyed the Bengal Sultanate as well.
When Man Singh felt that India was getting stronger from within, he planned to come out of India and attack. He went to Afghanistan. Just as all Islamic countries are united on the Kashmir issue today, at that time, Islamic powers were united even though King Man Singh appealed to them for assistance. At that time there used to be a country named Turan. If compared to today's calculation, Tajikistan, Kyrgyzstan, Kazakhstan, Turkmenistan, Iran, and Iraq, these countries together were called Turan. Turkey was also a member of this coalition.
All of them came together and fought a fierce war against Man Singh. But everyone got defeated. Iran, Afghanistan, Iraq, Turan, and Turkey, all of them were defeated alone by Man Singh, the proof of the same victory is Amer's Pachranga flag.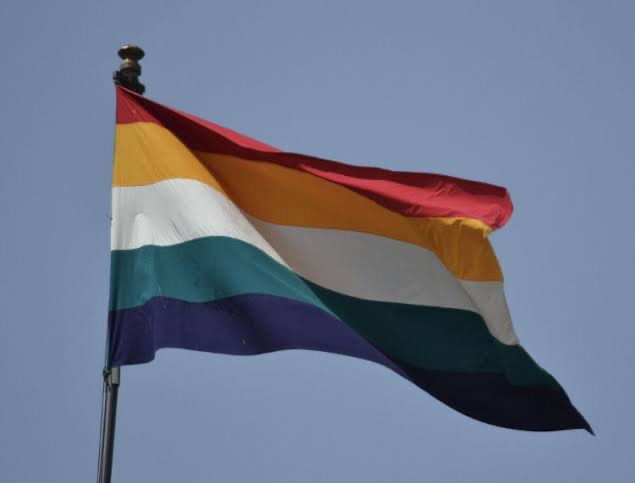 The tenure of Man Singh was the only time when Indians did not pay taxes to Turks. Every Muslim ruler used to pay tax to Turks, barring the exception of Akbar. The Islamic system was established in India by hard work over the last 800 years, Man Singh destroyed it in a few years with the help of Akbar.
After Raja Man Singh, the Marathas began to rise. And on the other side, Turkey infiltrated the Mughal power. Turkish-backed Aurangzeb sat in place of India-backed Dara Shikoh. After the collapse of Aurangzeb, Peshwa emerged very strongly. Then came the British and then came democracy post-1947...
Something to ponder...
Raja Man Singh was a personality that contributed to the protection and restoration of the Jagannath Puri Temple in the East to the Dwarkadhish temple and who revived pilgrims like Mathura, Kashi, Gaya, and Haridwar; then why was so much literature written to criticise him?
There was only one reason.
Foreigners, Leftist and Arabic education systems never wanted Hindus to read the history of their diplomacy and victory. They only want to torture us by making us read our defeat, breaking our morale, and never letting the history of the true sons of India come out.
@ Yeshwant Marathe
yeshwant.marathe@gmail.com